AMANDLA (Asheville, NC)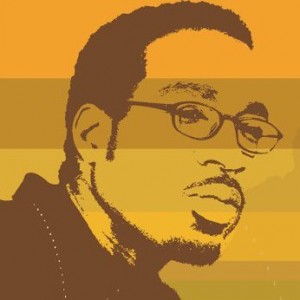 Amandla is the music and group of Claude Coleman Jr., familiarly known as the perversely versatile, original drummer for the group Ween. In addition to drumming with a host of additional artists including Eagles of Death Metal, his 25-year discography stretches across an eclectic array of artists and players throughout the NY/NJ area and beyond.
Amandla is Coleman as its singer-songwriter, performing on all instruments, engineering and producing. Live, he is Amandla's frontman and guitarist.
In 1989, his first band Skunk was signed to TwinTone Records, after which he began recording and performing with Ween in 1992. Skunk's second release Laid (1991) featured three Coleman-penned tracks including the slow falsetto burner I Think I Don't Mind, later re-recorded and re-released on the debut Amandla release, Falling Alone (2001).
Falling Alone was a contextual portrait of Coleman's influences, defying all categories with its alt-rock-soul-folk-psychedelic exploration. It was also a songwriter's record, proudly defining itself with its own traditions; from the lush haunting of On A Ferry, to the prog-heavy Daniella. Gene Ween sings on Marc Bolan cover, Summer Deep.
The Full Catastrophe (2006), also independently released, took the span of four years in which Coleman became a near-fatal accident survivor. His music as well as his miraculous recovery story has been featured by The New York Times and NPR. On Catastrophe, Coleman continued Amandla's across style boundaries, bringing Costello-esque pop and flirting with jungle music moods. It has been reviewed as "a minor masterpiece".
Currently, the drummer, singer-songwriter, multi-instrumentalist, engineer / producer, music teacher, writer, web designer and carpenter is currently in sessions for his third Amandla release.