Cranford Hollow – Color/Sound/Renew/Revive
by jchillen75

May 17, 2017
http://nodepression.com/album-review/cranford-hollows-latest-album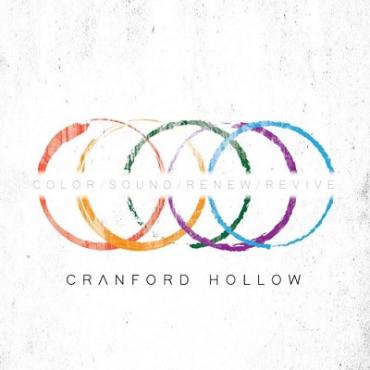 Cranford Hollow is one of those bands who are uniquely American in every way. The band originally began life in 2011 as a tradition-minded quartet who revamped classic country and bluegrass sounds into a vibrant modern context, but the band gradually shifted direction over the course of five albums and innumerable live appearances into something much more uniquely their own. Perhaps it was the addition of lead guitarist Yannie Revnecke that propelled them from more retro minded fare towards a broad-based sound that never forsakes the band's roots. It is, however, unlikely that alone. Instead, Cranford Hollow's metamorphosis from their aforementioned beginnings into what they are on the latest album Color/Sound/Renew/Revive is the probable result of a band simply developing over time, exploring new textures, and challenging themselves with distinctly different fare than they have on preceding works. The eight songs on Color/Sound/Renew/Revive work because they are well-written, but even well written songs fall flat thanks to the lack of commitment from the performers involved. There's no lack of commitment here. Cranford Hollow means it.
The languid tempo of "Songfield" should never be mistaken for a lack of urgency. There's a subtle undercurrent of various emotions lending this song impetus – much of the electric guitar work and underlying acoustic guitar playing seems tense, crackling with unnamed longing. The band's chief vocalist and songwriter, John Cranford, delivers an engaging performance full of grit and guile. It's also infused with a sharp poetic edge thanks to his talents as a wordsmith – moreover, it's a disciplined talent and there's not a single extraneous word used to make the song's point. "Long Shadows" doesn't ramp up the tempo in a noticeable way, but Cranford Hollow show off their penchant for weaving a variety of tempos together into a coherent whole. Eric Reid's fiddle playing is one of the driving forces behind this track and the band keys much of their focus based on what he's doing. The guitar work in this song might be mistaken for ornamental, but it's much more than that. Cranford Hollow isn't the sort of band who layer tracks with unnecessary parts and the six string songs added here fuel the song with surfeit of color.
"Bury It Down" foregoes the band's electric edge, for the most part, in favor an acoustic approach thankfully maintaining the same musical intensity. There's some steel guitar creeping into the track during its second half and fills the arrangement with just the ghostly echoes required by a song so titled. The band's vocal harmonies are another key component of their success. "And Your, Brutis" opens with some surprising, nearly prog rock, keyboard and synth explorations before settling into a highly individualistic groove. Lead guitarist Yannie Revnecke stands out here with his unique balancing act between guitar heroics and artful restraint. Some of the band's wont for risk taking comes out on the album's penultimate cut "Dark Turns" and the rare hybridization of traditional music with a very modern point of view emerges more strongly from this instrumental than any other on the album thus far. Color/Sound/Renew/Revive represents a quantum leap forward for the band's songwriting and presentation, but it is also a mightily entertaining work and deeply rewarding.
OFFICIAL: http://www.cranfordhollowmusic.com/
FACEBOOK: https://www.facebook.com/cranfordhollow/
INSTAGRAM: http://www.cranfordhollowmusic.com/#tour
VIDEOS: http://www.cranfordhollowmusic.com/#tour
CRANFORD HOLLOW
Cranford Hollow
Color/Sound/Renew/Revive
Find It: cranfordhollow.bandcamp.com
Over its four previous studio albums, the Hilton Head quintet Cranford Hollow refined an all-smiles blend of country twang and acoustic-electric Southern rock, accented by singer/guitarist John Cranford's gravelly vocals and the mournful fiddle of Jeff Reid. Sounding like some kind of Uncle Tupelo/Drive-By Truckers combo, the band seemed content to continue mining that roots-rock niche. At least until now.
Color/Sound/Renew/Revive is a telling title for an album that sounds like nothing these guys have done. The raw, loose rock 'n' roll feel is gone, replaced by infinitely more polished, atmospheric production and more keyboards than the outfit has ever used. On the opening "Songfield," the rhythm section fashions a tight, slow-rolling pocket, and Reid's fiddle seems to echo endlessly into the distance. Cranford's vocals are less ragged, and his delivery is more melodic and focused. The songs in general are longer and more complex, with several moving past six minutes and into jam-band territory.
Rather than simply demoing the songs before heading into the studio as the act normally does, John Cranford made detailed pre-recordings of the songs with a couple of band members, with many of the instrumental arrangements already firmly in place, lending new precision to the group's work.
It's certainly a different direction, and it's not hard to imagine this new keyboards-and-jams version of Cranford Hollow taking aback longtime fans. But the execution is so well-done, and the production (by Cranford and Preston Havill) and mixing (by Howard Willing) are so rich and detailed that it's hard not to be seduced.
It might not translate so easily live — indeed, Cranford has had to switch almost entirely from guitar to keyboards onstage, and the band has added another guitarist, Yannie Reynecke — but the recorded results are tuneful, expertly played and polished without zapping the group's energy. — Vincent Harris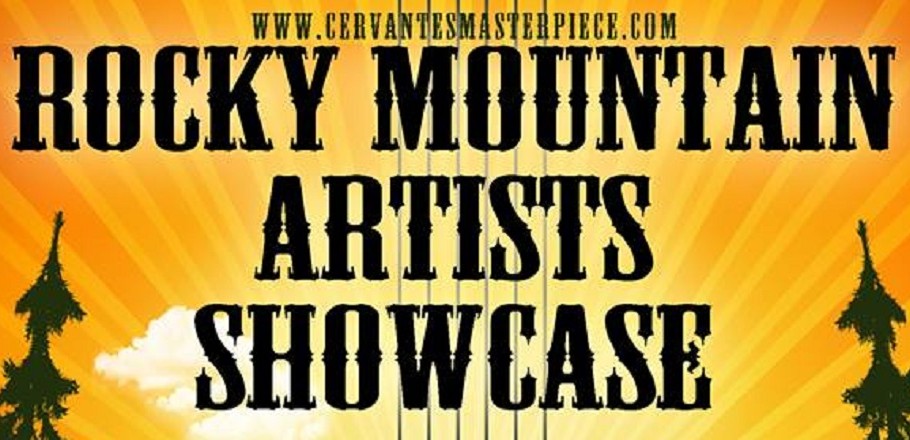 ROCKY MOUNTAIN ARTISTS SHOWCASE
---
In our 3+ years Rocky Mountain Artists has brought a lot of great bands to Colorado and brought a lot of great Colorado bands to the rest of the country.  We are very excited with our progress as we grow in the industry and watch our bands grow with us.  It is with great excitement that we are announcing our first ever ROCKY MOUNTAIN ARTISTS SHOWCASE which will be held on Wednesday March 25, 2015 at Cervantes Masterpiece Ballroom Other Side in Denver…the first showcase will feature two of our great local Colorado acts, Selasee & The Fafa Family out of Boulder and Digg out of Denver with 3 of our up and coming touring acts from elsewhere, The Jauntee out of Boston, The Southern Belles out of Richmond, VA and Gaslight Street out of Charleston, SC…this is going to be a fun night of music to celebrate what we have done and showcase some of our talent to you…tickets are only $5 in advance for 5 great bands so get yours now…
https://www.ticketfly.com/purchase/event/781027
We want to thank Cervantes for having us along with our fantastic roster of bands and most importantly the fans and venues that support them. We hope to see you all on March 25…thank you!
---