Gravy winter 2016 Colorado tour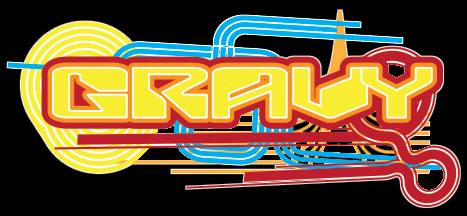 GRAVY WINTER 2016 COLORADO TOUR
---
Rocky Mountain Artists is very pleased to announce a winter 2016 tour of Colorado




for GRAVY out of New Orleans, LA



---
You can check out the band at the following dates:

2/16 (Tue) – Agave – Avon, CO
2/18 (Thu) – Fly Me To The Moon – Telluride, CO
2/19 (Fri) – Black Nugget – Carbondale, CO
2/20 (Sat) – The Eldo – Crested Butte, CO
2/22 (Mon) – Sancho's – Denver, CO
2/23 (Tue) – Quixote's – Denver, CO
2/24 (Wed) – Sancho's – Boulder, CO
2/25 (Thu) – Old Town Pub – Steamboat Springs, CO
2/26 (Fri) – Vail Ale House – Vail, CO
2/27 (Sun) – Quixote's – Denver, CO
Gravy has successfully "created their own very original sound with their latest album Get Busy Living – a bit of neo soul mixed with some indie rock smothered in a whole bunch of New Orleans funk" according to producer of Gravy's latest album and founding member of Galactic, Robert Mercurio. Inspired by a cultural renaissance and new found clarity of vision; Gravy preaches the gospel of New Orleans funk while maintaining a creative voice steeped in the time–‐honored traditions of The Crescent City. Quickly making a name for themselves by paying homage to influences as varied and vast as the city they call home, the four members of Gravy came together as a band of experienced and working musicians hailing from different parts of the country with an unquenchable thirst to make it in the Big Easy.
The ability to express a mastery of style across–‐the–‐board is quite possibly the most alluring quality of Gravy. They took their unique blend of influences and artfully crafted an infectious style capable of blending genres and (in a word) "redefining" what is possible for the band, according to co–‐ producer and fellow Galactic member, Ben Ellman. On the heels of their most formative album to date, Gravy takes the helm on Get Busy Living and navigates within their respective terrain in innovative and exciting ways that make a bold statement about the future of this band. This latest album, now road tested with an added element of spontaneity encouraged by the live setting, has become an artistic achievement that serves as a testament to their hard–‐work, dedication, and unwavering devotion to their craft. Gravy has elevated their creative vision above the contemporary quagmire and gained a musical perspective that is inspired by ingenuity and fueled by a passionate presentation of their eclectic influences. Excited to pursue a fresh set of tour dates and festival spots, Gravy is on a mission to bring their message to music fans hungry for something that challenges, inspires, and satisfies the soul.